Want to know what journey you are about to embark on?
Check this video!
This is the training that will turn any recruiter or aspiring sourcer into a proper sourcer, giving the mindset, tools and techniques to source the profiles you need.
How to convert "People" into "Candidates"?
How to find, contact and engage with the people your organization needs to grow?
More than just the "What tool do I need", it is also about "why am I doing this? What is the most efficient way to reach my goal". Thinking like a sourcer, finding amazing people and engaging with them in the best possible way.
This pack is made for the ones really willing to get off with a good start with Talent Sourcing. You are either a recruiter willing to get sourcing skills or a junior sourcer who needs to bootstrap his/her sourcing skills.
All modules and videos are in the list below, feel free to watch the previews.
Jim Collins said "A company should limit its growth based on its ability to attract enough of the right people".... this is PRECISELY what we'll be achieving here, giving you the ability to attract the people your business really needs to grow.
From there, you will know how to swim, practice will then make you a good swimmer and you can then train more and take the "Expert Mode" pack to move to Olympic level.
Guillaume Alexandre
Your trainer
French living in Switzerland, 15+ years experience in Recruitment, since 2014 purely focused on Sourcing. I have done more than 25 international conferences as a speaker included 9 pioneer of Sourcing Summit (Amsterdam/Munich/London/ Virtual), 3 Sourcecon (Budapest/Amsterdam/Seattle-Virtual), twice 2nd at SourceCon GrandMaster Challenge ('17'19), and many others. I am also the lead organizer of #truGeneva since 2015, co-organizer #truParis ('17- '19), and many other little things.
But more importantely and predominantely, I am a Sourcer, hands-on, all the time, 2 feet deep, and I love it
This training program is independent and is in no way affiliated with Linkedin, Sourcecon, Sourcing Summit or anyone else.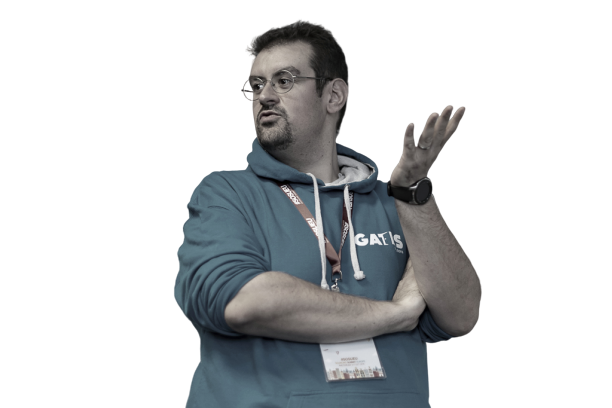 Other available Courses
EXAMPLE